Britt McKinney, MA, RMHCI
Master of Arts
Registered Mental Health Counselor Intern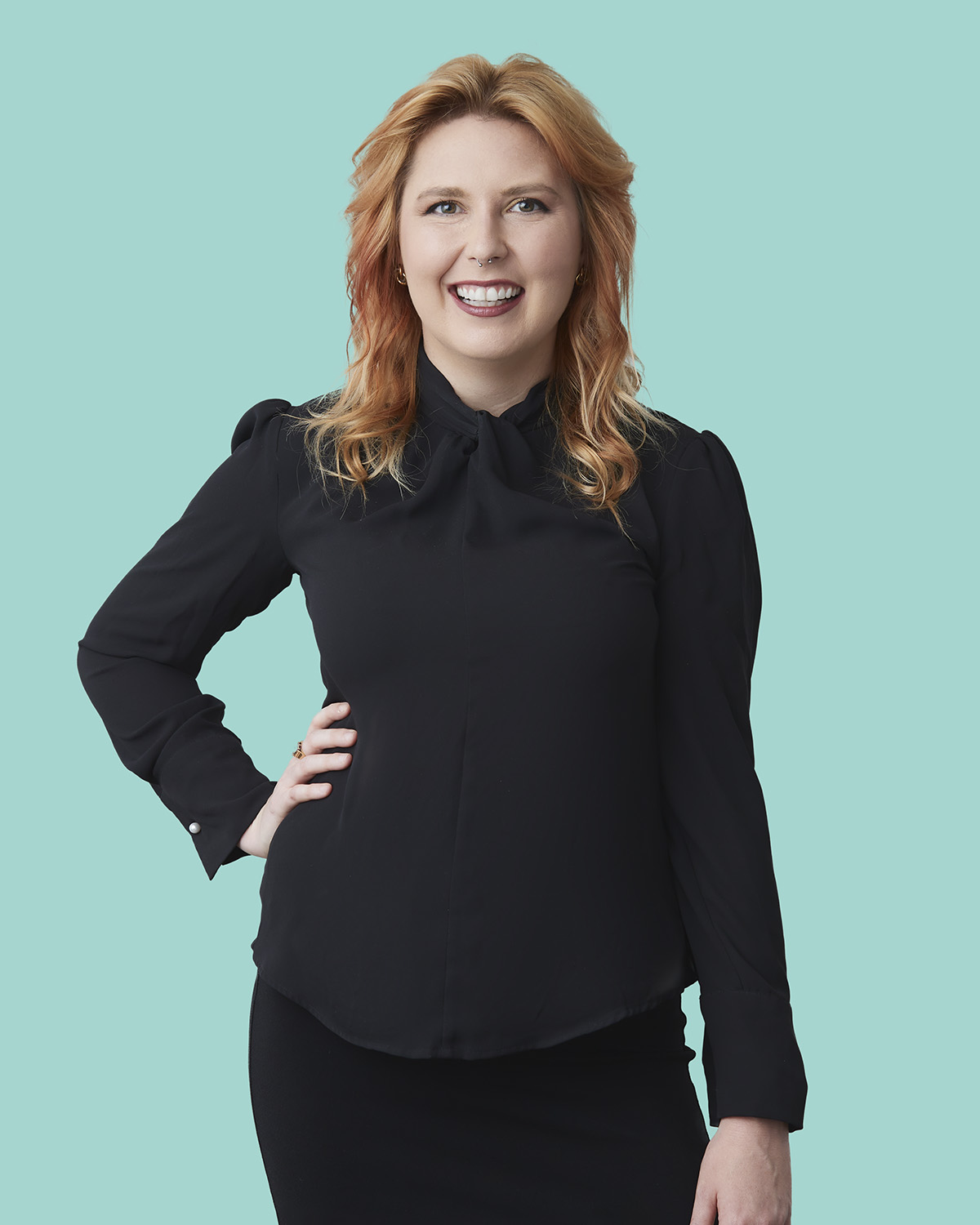 * Financial assistance is available for qualifying individuals, with sessions starting at just $25. For more information on our financial assistance program, scroll to the bottom of this page, or click here.
Areas of Specialization:
Sex & Sexuality
Spirituality & Religion
Cultural Diversity
Gender
Family Planning
Trauma Recovery
Mental Illness
Psychosis
Wellness
Coping Skills
Treatment Modalities:
Solution Focused Therapy
Client Centered Therapy
Narrative Techniques
Existential Perspectives
Communication Training
Mindfulness & Micro-Meditations
Bio
Britt grew up in Cape Coral, Florida and only left Florida for her undergraduate studies. She earned a bachelor's degree in Communications and Information Technology, specializing in New Media from Middle Georgia State University. Britt returned to Florida to pursue masters' degrees from the University of Central Florida. First, she earned a master's degree in Interpersonal Communication. Next, Britt earned a master's degree in Counselor Education, specializing in Mental Health. Her first experiences with clients were diverse, as well as specialized. Those diverse experiences were in private practice, addictions rehabilitation, ministry, community counseling and more. Britt's experience was specialized in opportunities such as implementing her original sexual consent psychoeducational curriculum in a halfway house with adolescent girls who have co-occurring mental illness and substance abuse diagnoses.
One thing Britt encourages her clients to consider is mindful communication that propels them toward solution-focused thinking. An example: her belief that each person is an expert of their lived experience. Another example: her reminders early and often that she is constantly learning from them as they learn from her in their therapeutic work together. Her career allows her to deepen her love of discovering each person's unique perspectives and talents.
Britt is passionately curious. Professionally, that curiosity allows her clients to feel known and appreciated. Personally, that makes Britt's favorite hobby finding the best spots around Orlando--and often that's a quest for the perfect cup of coffee.
Contact Britt
britt@agapementalhealth.org
PH: (407) 900-8633
Financial Assistance
Britt is a Level II Registered Mental Health Counselor Intern. For more information on how to apply or to see other reduced cost options for a different level of clinician, please visit our financial assistance page.
LEVEL II Master Level Registered Intern (RMHCI, RMFTI, RCSWI)
| | | | |
| --- | --- | --- | --- |
| Income/ Session Length | 30 min | 45 min | 60 min |
| $75,000+ | $75 | $85 | $95 |
| $60,000 - $74,999 | $70 | $80 | $90 |
| $50,000 - $59,999 | $65 | $75 | $85 |
| $40,000 - $49,999 | $60 | $70 | $80 |
| $30,000 - $39,999 | $55 | $60 | $70 |
| $15,000 - $29,999 | $50 | $55 | $65 |
| $00,000 - $14,999 | $45 | $50 | $60 |