Janine Gordon, RMHCI
Registered Mental Health Counselor Intern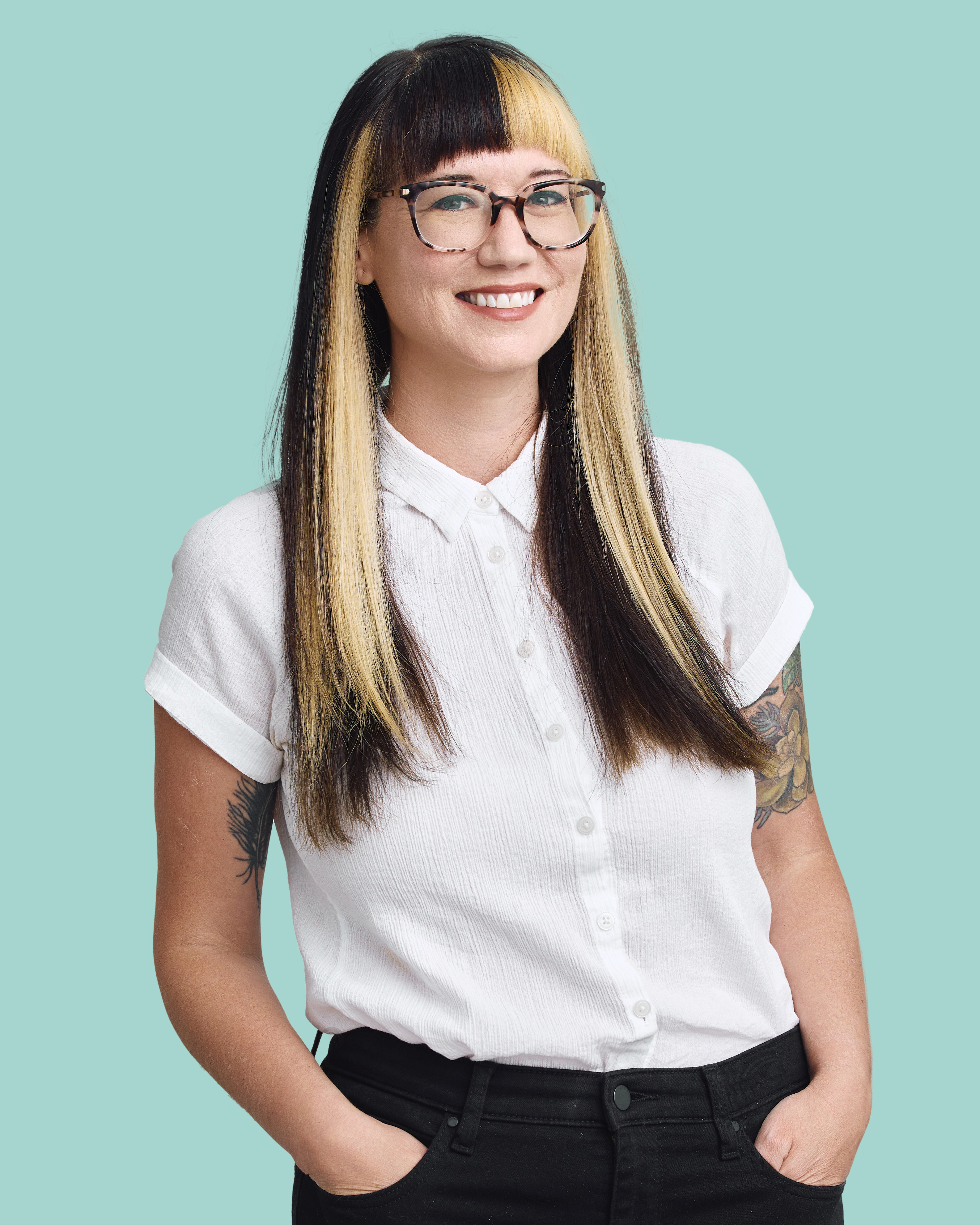 * Financial assistance is available for qualifying individuals. For more information on our financial assistance program, scroll to the bottom of this page, or click here.

Areas of Specialization:
Children (8+) & Adolescents
Adults
Couples
Anxiety & Phobias
Obsessive-compulsive Issues
Depression
Trauma-related Issues
LGBTQ+ Identity
Gender Identity/Transitions
Women's Issues
Relational & Communication Issues
Body Image
Life Transitions & Adjustments
Self-Esteem & Identity
School & Career Counseling
Clinical Orientation:
Humanistic/Person-Centered Therapy
Acceptance and Commitment Therapy
Feminist Therapy
LGBTQ+ Affirmative Therapy
Narrative Therapy
Trans Affirmative Therapy
Cognitive-Behavioral Therapy
Exposure and Response Prevention
Existential Therapy
Expressive Arts Therapy
Bio
Born and raised in Florida, Janine had spent the past ten years in the Pacific Northwest before returning to Orlando in 2022 to begin her clinical work with clients. She earned her bachelor's degree in English from Florida Atlantic University, her master's in Communication from University of Central Florida, and a Master's of Arts in Clinical Mental Health Counseling from Antioch University with a certificate in Trans-Affirmative Therapy. Janine works with children, adolescents, adults, and couples and incorporates a variety of therapeutic modalities in her sessions.
Janine approaches counseling through an individual and holistic lens, using practices tailored to each client's unique life experiences and cultural identities. Her goal is to create a warm and non-judgmental safe space where everyone can be their true authentic selves, leading with compassion, empathy, curiosity, and humor. Janine believes every person is the expert on their own life, and affirms and honors those unique experiences while working with clients to identify strengths, set goals, and overcome hurdles on their journey towards wellness, whatever that looks like to them. She is a fierce ally and advocate for populations who have been marginalized, and works to dismantle systems of oppression within the therapy room.
In her free time, Janine likes to spend time outside with her husband and animals, cook and eat vegan food, roller skate, tend to her plants, read something from her never-ending list, and casually discuss the meaning of life with friends over coffee.
Contact Janine
janine@agapementalhealth.org
PH: (407) 900-8633
Financial Assistance
Janine is an Associate Therapist. For more information on how to apply or to see other reduced cost options for a different level of clinician, please visit our financial assistance page.
Associate Therapist
Master Level Registered Intern (RMHCI, RMFTI, RCSWI)
| | | | |
| --- | --- | --- | --- |
| Income/ Session Length | 30 min | 45 min | 60 min |
| $75,000+ | $85 | $95 | $105 |
| $60,000 - $74,999 | $80 | $90 | $100 |
| $50,000 - $59,999 | $75 | $85 | $95 |
| $40,000 - $49,999 | $65 | $75 | $85 |
| $30,000 - $39,999 | $55 | $65 | $75 |
| $15,000 - $29,999 | $50 | $60 | $70 |
| $00,000 - $14,999 | $45 | $55 | $65 |