Lourdes Llopiz, RMHCI
Registered Mental Health Counselor Intern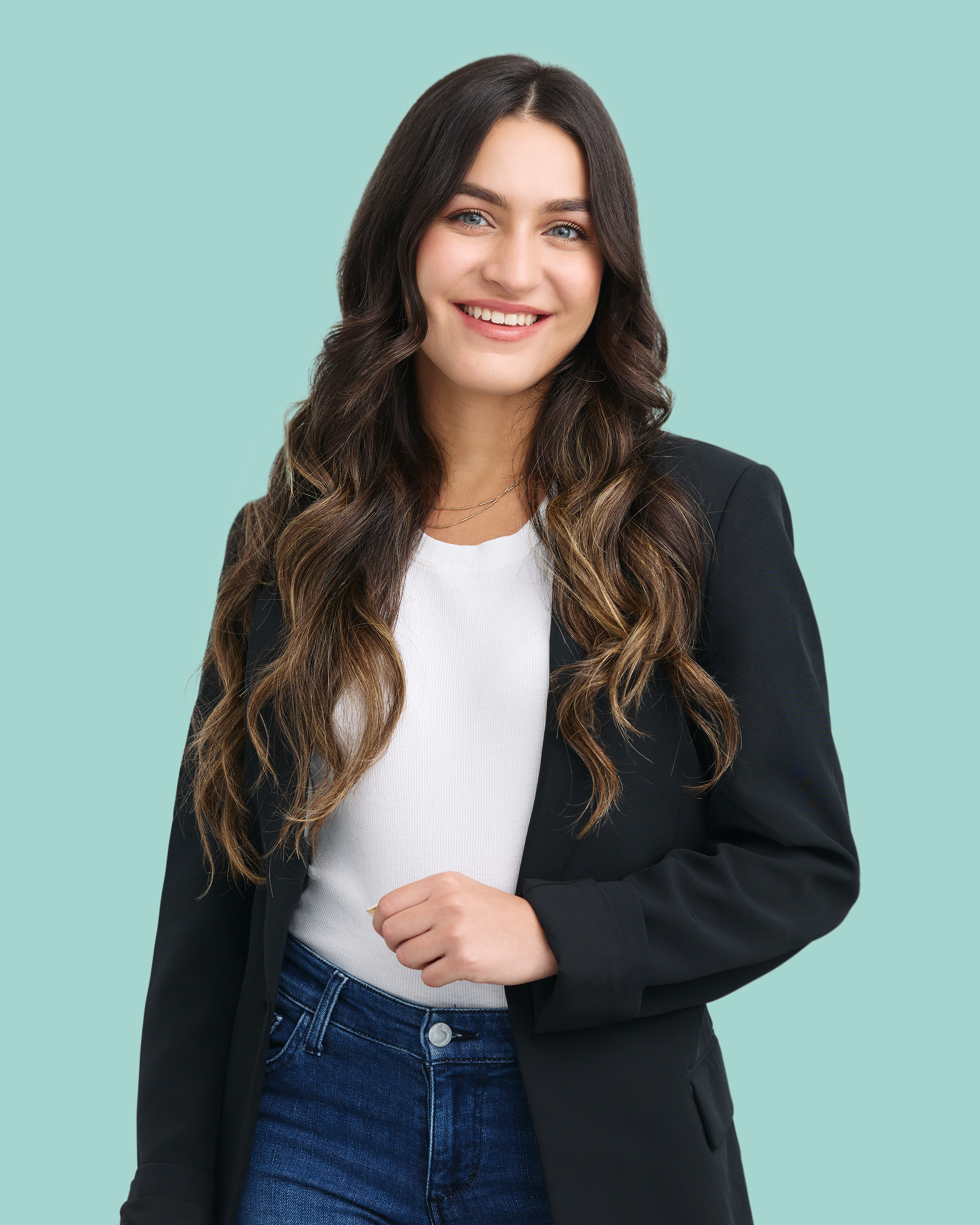 Areas of Specialization
Adults
Adolescents / Teenagers
Anxiety
Depression
Personal Growth & Development
Women's Issues
Self-Esteem & Identity
School & Career Counseling
Religious or Spiritual Identity Concerns
Stress Workplace Issues
Grief & Loss
Substance Use Disorders
Life Transitions/Phase of Life Concerns
Relationship Issues
Wellbeing & Self-care
LGBTQ+
Clinical Orientation
Integrative & Multicultural Approach
Humanistic / Person-Centered Therapy
Strengths-Based Approach
Cognitive-Behavioral Therapy (CBT)
Solution-Focused Therapy
Existential Therapy
Emotion-Focused Therapy (EFT)
Mindfulness-Based Therapy
Psychodynamic Therapy
Inner Child Work
Internal Family Systems
Client Testimonials
"I really liked Lourdes' energy…you know when you can tell someone is empathetic…I got that feeling from her in person…she seems easy to talk to."
Bio
Lourdes was born in Miami, Florida to immigrant parents from Cuba and Venezuela. She is the first generation born in the United States and honors her Hispanic culture by being bilingual. To pursue her undergraduate degree, she moved to Orlando, Florida where she graduated Summa Cum Laude from the University of Central Florida with a Bachelor of Science in Psychology and a Behavioral Forensics Certificate. Lourdes decided to follow her aspirations to make a difference in mental health in her community and she graduated from Rollins College with a master's in arts in Mental Health Counseling. During her time in graduate school, she also worked at Agape Therapy Institute as a Patient Care Coordinator (PCC). Working as a PCC and supporting Agape's clients reinforced her desire to make an impact in the mental health field.
Lourdes is dedicated to helping individuals overcome challenges and improve their mental and emotional well-being. With a warm and empathetic approach, Lourdes creates a safe and non-judgmental space for clients to express their concerns and explore their inner thoughts and feelings. Lourdes tailors therapeutic interventions to meet each client's unique needs, drawing from a range of approaches from cognitive-behavioral therapy (CBT) to mindfulness-based techniques. She believes in the importance of helping clients develop coping strategies, gain insight into their thoughts and behaviors, and cultivate healthier patterns of thinking and relating to others. Lourdes is dedicated to empowering individuals to achieve personal growth and a greater sense of fulfillment in their lives by helping clients navigate life's challenges and discover their inner strength and resilience.
In her free time, Lourdes cherishes the quality moments with her family and friends. When it's time to unwind, Lourdes immerses herself in reading or embraces her favorite shows, ranging from thrilling mysteries such as Law and Order SVU to the guilty pleasure of reality TV.
Contact Lourdes
lourdes@agapementalhealth.org
PH: (407) 900-8633
Financial Assistance
Lourdes is an Associate Therapist. For more information on how to apply or to see other reduced cost options for a different level of clinician, please visit our financial assistance page.
Associate Therapist
Master Level Registered Intern (RMHCI, RMFTI, RCSWI)
| | | | |
| --- | --- | --- | --- |
| Income/ Session Length | 30 min | 45 min | 60 min |
| $75,000+ | $85 | $95 | $105 |
| $60,000 - $74,999 | $80 | $90 | $100 |
| $50,000 - $59,999 | $75 | $85 | $95 |
| $40,000 - $49,999 | $65 | $75 | $85 |
| $30,000 - $39,999 | $55 | $65 | $75 |
| $15,000 - $29,999 | $50 | $60 | $70 |
| $00,000 - $14,999 | $45 | $55 | $65 |